MANILA – The Philippine Air Force (PAF) is set to receive three additional Lockheed C-130 "Hercules" cargo aircraft from the United States, which will greatly enhance the PAF's airlift and humanitarian assistance and disaster relief (HADR) capabilities.
This development was welcomed by PAF spokesperson Col. Ma. Consuelo Castillo, who emphasized that any equipment that can augment the PAF's cargo airlift fleet will be of great help in transporting personnel and logistics for military operations.
In addition to its military operations, the PAF is known for its crucial role in responding to disasters and calamities. With the new C-130s, the PAF's HADR capabilities will be significantly improved, providing better support in times of crisis.
Philippine Air Force C-130
The PAF currently operates four models of the C-130s for transport and other missions, and the addition of three more aircraft will be a significant boost to the air force's capabilities. The transfer of the aircraft is part of the United States' commitment to enhance the capabilities of the Armed Forces of the Philippines (AFP), as stated in a White House statement released on Monday.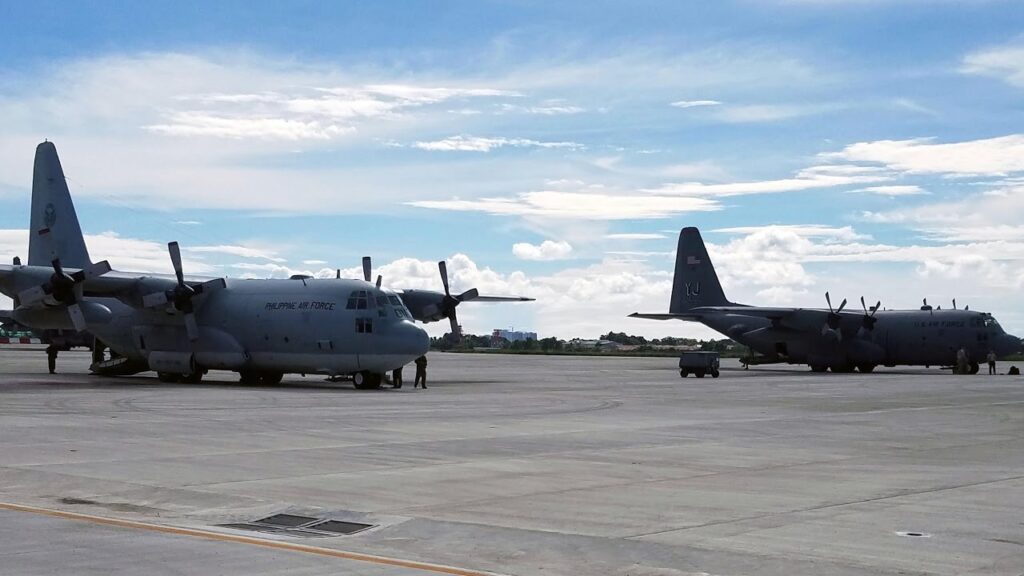 The transfer of the three C-130H aircraft is pending "applicable Congressional notification requirements," along with two Island-class and two Protector-class patrol vessels. In addition, two Cyclone-class patrol vessels are currently en route to the Philippines after their decommissioning on March 31 in Bahrain.
The transfer of the aircraft and vessels is part of the US government's effort to support its allies in the Indo-Pacific region and promote regional stability. The United States has been working with the Philippines to strengthen its military capabilities and promote its security and defense interests in the region.
The PAF has been a key partner of the US military in the region, particularly in counterterrorism and disaster response operations. The US government's assistance in enhancing the PAF's capabilities will further strengthen the alliance between the two countries and promote stability in the region.
The C-130 "Hercules" aircraft is a workhorse in military airlift operations, known for its versatility and reliability. With the additional aircraft, the PAF will be better equipped to transport troops and equipment, provide logistics support, and deliver aid and supplies during disasters and emergencies.
The transfer of the additional C-130s to the PAF is expected to be completed in the coming months, pending the necessary approvals and preparations. With this development, the PAF is assured to further enhance its capabilities and contribute to the promotion of peace and security in the region.