The Philippine Coast Guard (PCG) responded to a maritime incident involving dive yacht M/Y "Dream Keeper" that sank in the waters off Tubbataha, Palawan, on April 30, 2023.
The dive yacht departed from San Remegio, Cebu City, on April 27, 2023, and arrived at Tubbataha Reef on April 29, 2023. At around 6:49 AM, the PCG Command Center received information from the Coast Guard District Palawan regarding the sinking of M/Y "Dream Keeper."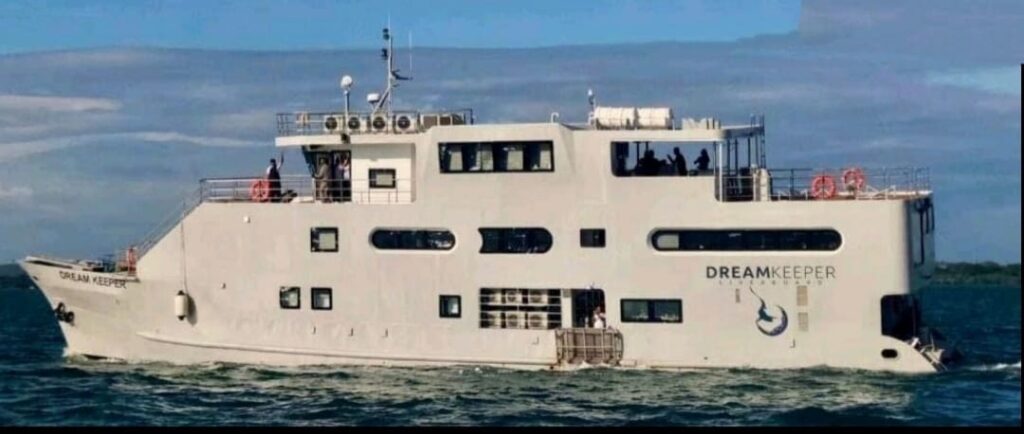 The PCG immediately dispatched BRP Melchora Aquino (MRRV-9702) to conduct search and rescue (SAR) operations. The Coast Guard Sub-Station Tubbataha also augmented the SAR operations, along with other dive boats in the area.
As of this report, the joint SAR team from different agencies, units, and organizations has rescued 28 people, while four remain missing.
In response to the incident, the AFP Western Command (WESCOM) has deployed a Philippine Navy (PN) vessel, BRP Carlos Albert (PC-375), to support the ongoing SAR efforts for the four missing passengers of the sunken dive boat, M/Y Dream Keeper. The Philippine Navy vessel departed Puerto Princesa City and arrived in the vicinity of Tubbataha Reef at around 1 p.m. on April 30, 2023.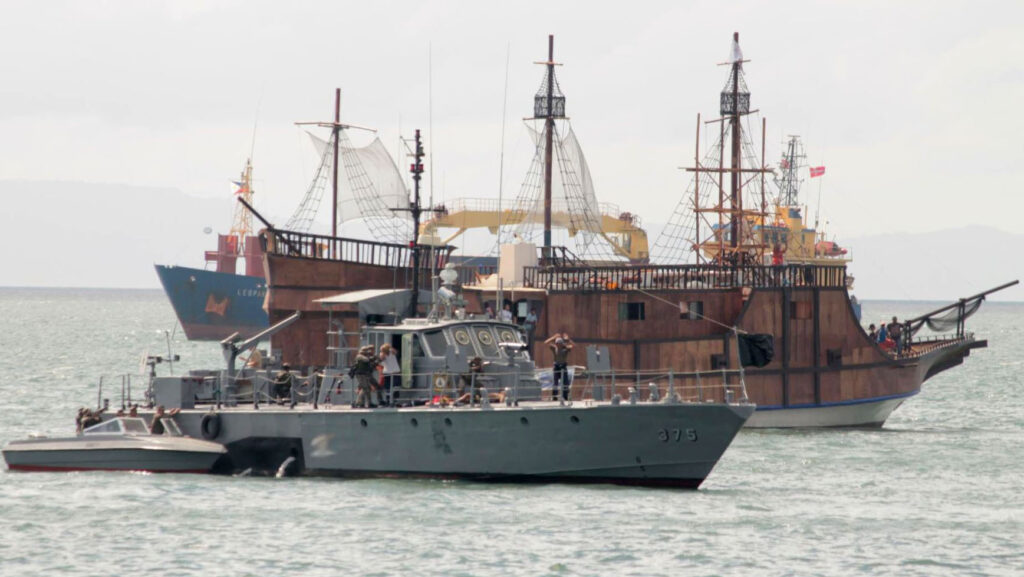 In addition to the Philippine Navy vessel, two aluminum boats of the Tubbataha Reef National Park (TRNP) were dispatched at 6 a.m. on April 30, 2023, to join the SAR operations being conducted by two other dive boats in the area – M/Y Monsy and M/V Sport Palau.
Meanwhile, WESCOM has already placed two of its air assets on alert, a Philippine Air Force (PAF) Sokol Helicopter and a PN AW109E Helicopter, for possible augmentation of the ongoing SAR operations in the area. WESCOM has also activated Joint Task Force ICARE and made necessary communication to Higher Headquarters for the deployment of appropriate aircraft to conduct sustained aerial search.
Coordination with US counterparts is also ongoing for the possible augmentation of a US Black Hawk Helicopter currently stationed in WESCOM's Joint Operational Area.
The PCG and the PN, along with other agencies, units, and organizations, will continue their search and rescue operations until the four missing passengers of M/Y Dream Keeper are found.
The sinking of M/Y Dream Keeper in Tubbataha, Palawan, has prompted an urgent response from the Philippine Coast Guard and the Philippine Navy, as well as other agencies, units, and organizations involved in search and rescue efforts.
The joint SAR team has rescued 28 people, but four passengers remain missing. The deployment of the PN vessel and the activation of Joint Task Force ICARE, along with the ongoing coordination with US counterparts, demonstrate the government's commitment to finding the missing passengers and ensuring the safety of those involved in the SAR operations.