The Philippines will not stop infrastructure projects involving Chinese firms blacklisted by ally the United States and will make its own decisions, not those of a foreign power, the president's spokesman said on Tuesday.
President Rodrigo Duterte will not follow the United States move to sanction Chinese firms involved in building and militarising artificial South China Sea islands because the infrastructure was a national priority, Harry Roque said.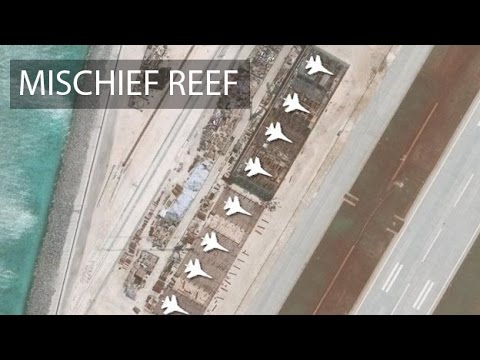 "We are not a vassal state of any foreign power, and we will pursue our national interest," Roque told a regular news conference.
"Our national interest is to ensure flagship projects are completed."
Duterte has a race against time to make progress in his $180 billion infrastructure overhaul, which is filled with difficulties.
Firms involved are China Communications Construction Co (CCCC), which is has teamed up with a Philippine partner for a $10 billion Cavite airport project. Its subsidiary, China Harbour Engineering Company, which is partnering on a $1.2 billion reclamation project with the firm of tycoon Dennis Uy, Duterte's associate, and biggest election campaign donor.
Meanwhile, Cavite Governor Jonvic Remulla said he would seek Duterte's guidance on whether or not to go ahead with the project.