The Northern Luzon Command (NOLCOM) and Naval Forces Northern Luzon (NFNL) completed the construction and installation of sovereign markers in the 11 uninhabited islands in Northern Philippines on 18 August 2020.
The sovereign marker symbolizes the assertion of our country's absolute sovereignty over the said uninhabited islands and over the surrounding territorial waters. This marker also signifies actual physical occupation and development efforts that remove any doubt on the Philippines' ownership of these islands.
The instruction for NOLCOM and NFNL to construct and install sovereign markers in the northern-most uninhabited islands came directly from the Commander-in-Chief, President Rodrigo Roa Duterte, during his visit last year, after he made his aerial ocular inspection of the earthquake-stricken island of Itbayat.
The 11 islands were selected based on their strategic relevance. These islands are conspicuously located at the fringes of the island clusters of the Babuyan Group of Islands (BGI) and the Batanes Island Group (BIG), making the sovereign markers clearly visible to ships transiting the waterways connecting the West Philippine Sea and the Pacific Ocean.

Due to the COVID-19 pandemic and health regulations imposing community quarantine, completing the sovereign markers project took six months . Inclement weather and unfavorable sea conditions were also among the challenges encountered by the construction team.
The 11 selected islands which belong to the Babuyan Island Group and Batanes Group of Island are the following: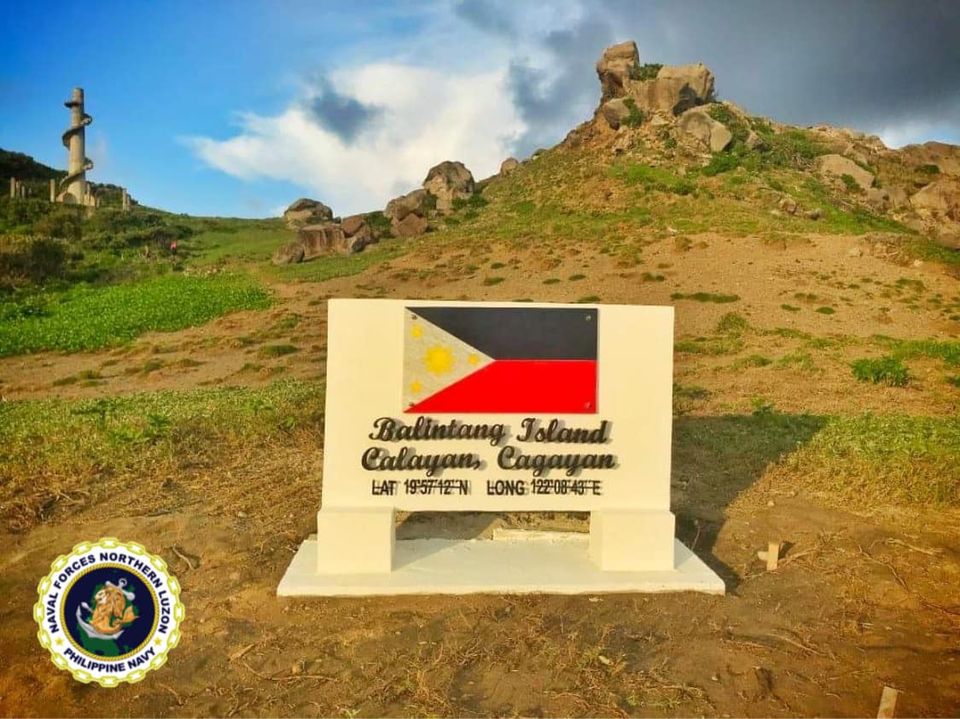 The locations of these islands are prominent to passing vessels, either merchants of military vessels so they could easily identify that these areas are part of the Philippine territory," Abuan said.
He said the move of the government to install the sovereign markers in the uninhabited island was ignited when Batanes Governor Marilou H. Cayco reported to President Rodrigo Roa-Duterte, during his visit in Basco, that several foreign vessels have been spotted fishing near the said islands.
The Philippine Navy continues to intensify its efforts to secure and protect the country's northern maritime territory. Regular conduct of surface maritime patrols and naval air surveillance around and over our northern islands has doubled to prevent unauthorized foreign incursions. The Navy is also installing Littoral Monitoring Stations (LMS) in strategic locations in the North, which will enable the Philippine Navy to observe the activities of all transiting vessels in the area, be it merchant or military.