Earlier this month in the Bay of Bengal, The US, India, and Japan kicked off the Malabar 2017 naval exercises.
Malabar 2017 is the newest in a series of exercises that have built over the years to address distributed threats to maritime security in the Indian Ocean and Asia-Pacific and to establish interoperability between members.
Malabar 2017 one of the biggest exercise conducted by three countries which involve first carriers from each navy: India's Vikramaditya, the US's Nimitz, and Japan's Izumo, which Japan calls it as a "helicopter destroyer."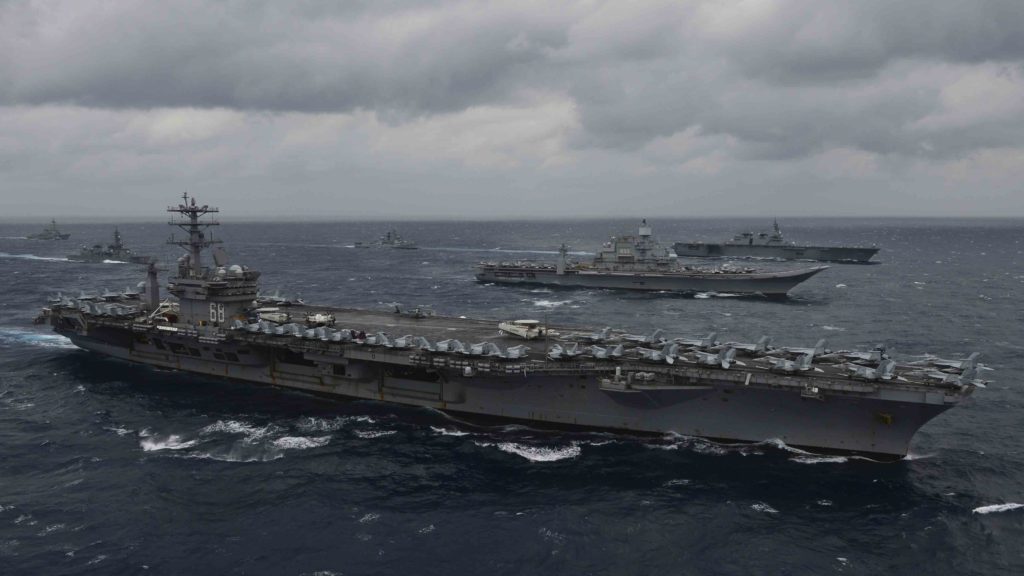 Malabar has both land and sea portions in this year. The former was in Chennai and concentrated on information exchanges. The sea part of the drills was conducted on July 14 to 17, and it includes anti-submarine warfare as one of its main components.
China and India have been eyeing each other suspiciously in the Indian Ocean for the last years, and the two countries are currently involved in one of their most serious border incidents in decades.
The Chinese are expanding their submarine activity in the area. While India's navy is smaller than China, the country controls the Andaman and Nicobar Islands provide it advantageous position relative to the Malacca Strait.
The US government has allowed the sale of 22 drones and India are also planning to add P8 Maritime Patrol Aircraft.
Indian warships were designated 24/7 patrols at the western edge of the Malacca Strait to monitor maritime action in the area.