In December 2020, the Department of National Defense held a ceremony for the arrival and commissioning of six out of the 16 S-70i Black Hawk combat utility helicopters ordered from a Polish company and manufactured under license Sikorsky USA.
Defense Secretary Lorenzana said the Philippines might acquire additional 16 S-70i Black Hawk combat utility helicopters for the Philippine Air Force.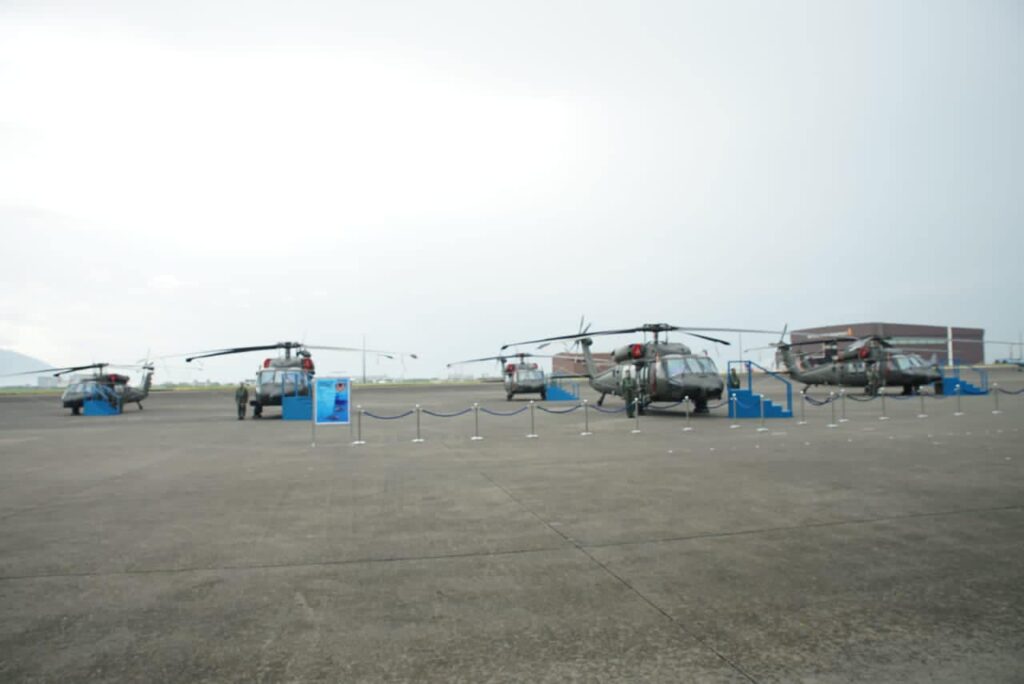 The Philippine Air force wants to have a uniform asset or the same helicopter type. It will help the air force in terms of pilot familiarity, and as for the maintenance, the airforce would find it more comfortable as they already have the skills to do it. But if the military helicopter is of different types, it's harder for the airforce to maintain as it needs other parts and needs to train their personnel to do the task.
It would be more advantageous for the Air Force to be operating a single specific type of helicopter as it would be easier for them in terms of maintenance and training.
Different Offers of Attack Helicopter
In June 2020, Sikorsky offered the Armed Black Hawk on a direct commercial sales basis. The other two US helicopters in competition, the Bell AH-1Z, and Boeing AH-64E Apache are being offered under United States Foreign Military Sale mechanism.
The Armed Black Hawk can carry the same combat load as an Apache, with up to 16 Lockheed AGM-114 Hellfire air-to-surface missiles, 70mm rockets, guided or unguided, and forward-firing guns.
Sikorsky Blackhawk program director said that they add the helmet-based targeting system available for Armed Black Hawk offers pilots the ability to engage targets precisely. The Armed Black Hawk will be less costly to procure and operate than dedicated attack helicopters and be within the Philippine military budget.
Designated as a medium transport helicopter, the Black Hawk can fly at speeds of 224 miles or 361 kilometers per hour and has a range of 290 miles or 460 kilometers per hour. These helicopters can transport cargoes and personnel, medical evacuation, casualty evacuation, aerial reconnaissance, disaster relief operations, troop insertion and extrication, combat resupply, combat search-and-rescue, and limited close air support.
As for the dedicated attack helicopter procurement, the Philippine Air Force's technical working group initially selected the T129 for its attack helicopter program in late 2018. Since then, the platform's sale to the PAF has been delayed due to US sales restrictions on the T129's US-made engine.
These restrictions are linked to Turkey's decision to acquire the S-400 air-defence system from Russia. The United States government regarded this decision as a breach of the Countering America's Adversaries Through Sanctions Act.
The Philippine military considered other options, in particular the T129 ATAK from Turkish Aerospace Industries. However, the Turkish supplier has not yet been able to obtain an export license from the United States government for subsystems because of Washington's sanctions against Turkey for purchasing weapons from Russia.
The United States Offer
Last year, the United States Defense Security Cooperation Agency issued the Foreign Military Sale requests for the potential sale of six AH-1Z Vipers and related equipment at 450 Million dollars or around 22 billion Philippine Pesos.  Another package for the same number of AH-64E Apaches was about 1.5 billion dollars or approximately 74 billion pesos.
Suppose the Philippines choose the AH-1Z  Viper package. In that case, it will come with 14 General Electric engines, seven Honeywell Embedded Global Positioning Systems/Inertial Navigation with Precise Positioning Service, six AGM-114 Hellfire II missiles, and 26 Advanced Precision Kill Weapon System all-up rounds, among other equipment.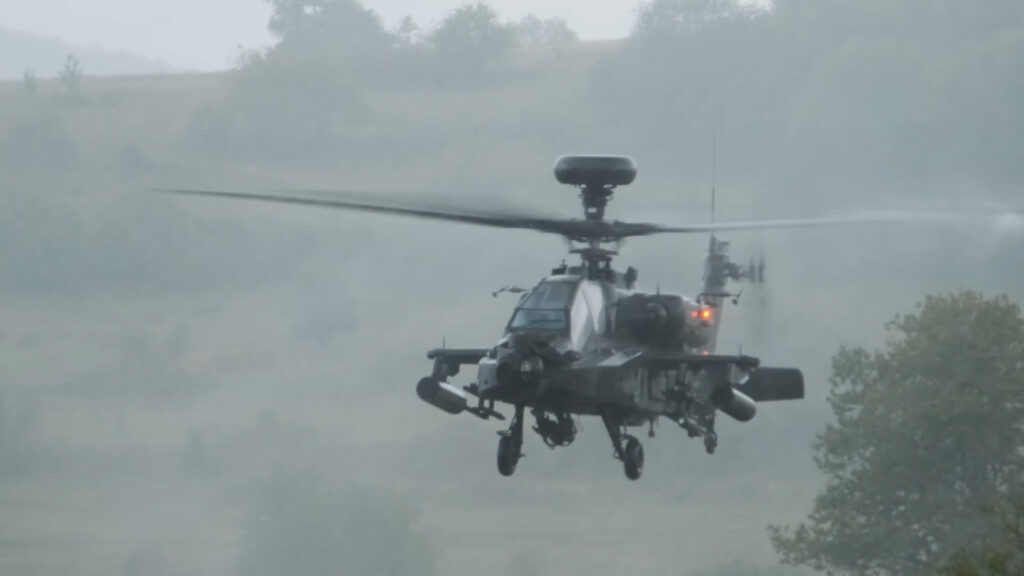 If Apache AH-64E Helicopter, it would come with 18 General Electric engines, 15 Honeywell Embedded Global Positioning Systems/Inertial Navigation with Precise Positioning Service, 200 AGM-114 Hellfire missiles, 300 Advanced Precision Kill Weapon System kits, and 200 FIM-92H Stinger missiles, among other gear, equipment including the United States government and contractor logistics and technical assistance. These figures are not final and would be adjusted lower when finalizing a contract with the Philippine government.
The Philippine Defence Secretary Delfin Lorenzana said that Boeing and Bell's prices for the AH-64E and AH-1Z acquisitions are way beyond the country's available budget.
It's not just the Philippines buying the said attack helicopter. In July 2018, the Pakistan government and Turkish Aerospace Industries had also signed a contract to sell 30 T129 ATAK multirole attack helicopters for service in the Pakistan Army Aviation Corps.
The total contract value for the 30 T129 ATAK helicopters is estimated at around  1.5 billion dollars or around 75 billion pesos. The procurement is intended to replace the aging and worn-out fleet of AH-1F Cobra helicopter gunships.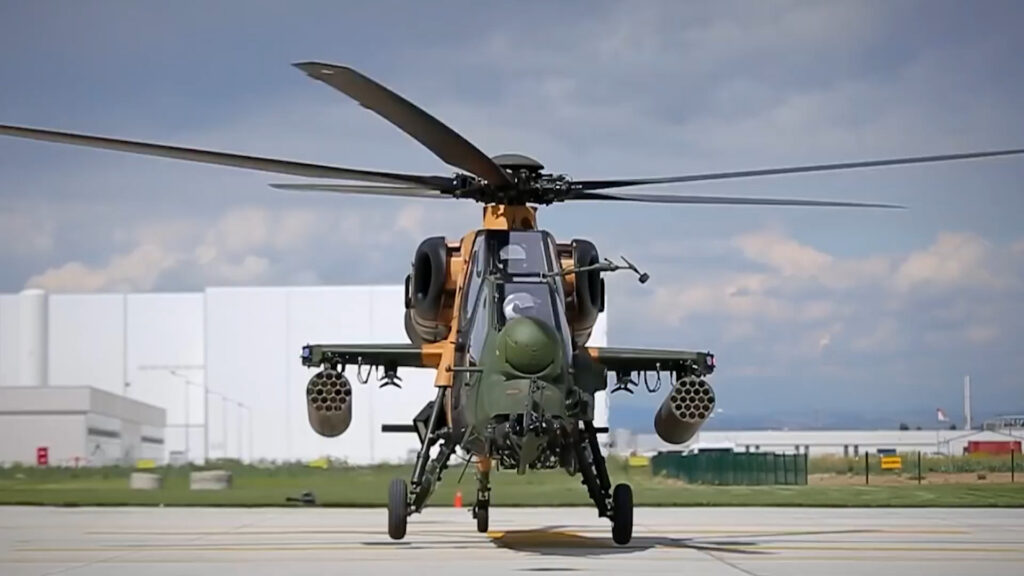 But in February last year,  Pakistan looks to China for its attack helicopter replacement as the  United States restricted the sale of Turkish Aerospace products.  As of now, the company is unable to deliver the  t129 ATAK helicopter to Pakistan.
Back to the Armed Forces of the Philippines procurement, in December 2020 report, the Turkish manufacturer has assured the Philippines that they will get T129 ATAK helicopter engines and deliver without elaborating where they will acquire those engines.
So we expect we can have this type of attack aircraft soon. The Black Hawk combat utility helicopters and Turkish T129 attack helicopter acquisition was part of Horizon 2 of the AFP Modernization Program.