The Philippine Navy (PN) will deploy its anti-submarine corvette, the BRP Conrado Yap (PS-39), to help secure Palawan waters.
Palawan is home to Philippines ' oil and gas field. The Malampaya gas field or the Malampaya-Camago field is a deepwater gas-condensate reservoir, located in the Service Contract 38 license area, located offshore, 65 km northwest of the island of Palawan.
In an update Tuesday, Navy flag-officer-in-command Vice Admiral Robert Empedrad said the South Korean-donated vessel is ideal for the "rough waters of Palawan".
BRP Conrado Yap is the former Pohang-class corvette ROKS Chungju.
Also, having BRP Conrado Yap based in Palawan will allow the ship to help ongoing efforts to eradicate piracy in the Celebes and Sulu Seas due to its proximity.
Empedrad said BRP Conrado Yap will augment one of the Del Pilar-class offshore patrol vessels and the World War II-era Rizal-class minesweepers securing the waters.
Pohang-class corvettes, especially those designated as Flight II, are optimized for anti-submarine warfare missions.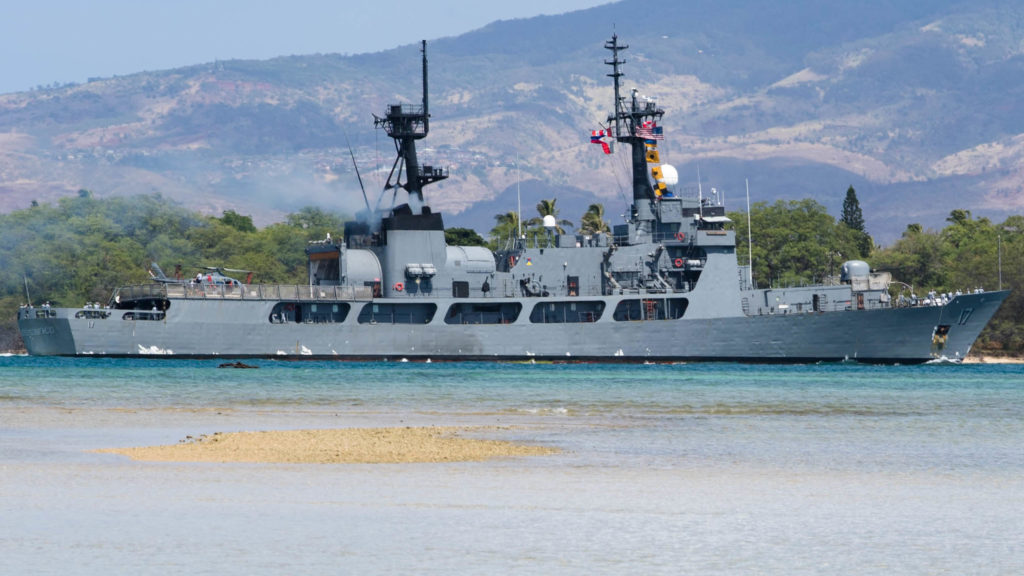 The ship is armed with two 76mm Oto Melara automatic guns, two Oto Breda 40mm light cannons, depth-charge racks, and two triple torpedo tubes and surveillance systems like radar and sonar.
The ship measures 88.3 meters long, with a beam of 10 meters and a draft of 2.9 meters with displacement at 1,216 tons full load and is rated for a crew of 118 personnel and can sustain operational presence for 20 days.
PNA