Marine Troops from the Marine Battalion Landing Team-6 of 2nd Marine Brigade together with PNP personnel of the Turtle Islands MPS apprehended one (1) Vietnamese Vessel while fishing in Philippine waters in Tawi Tawi. The marines and police were conducting Maritime Security Patrol in support of Law Enforcement Operations in the waters off Bakungan Island on March 23, 2021, when they spotted the foreign vessel.
According to NFWM Public Affairs Officer Lt Chester Ross Cabaltera, the said Vietnamese Vessel was manned by seven crew members. As per inspection by the authorities, they were not carrying any valid document or authority nor do they have any valid reason to enter Philippine waters.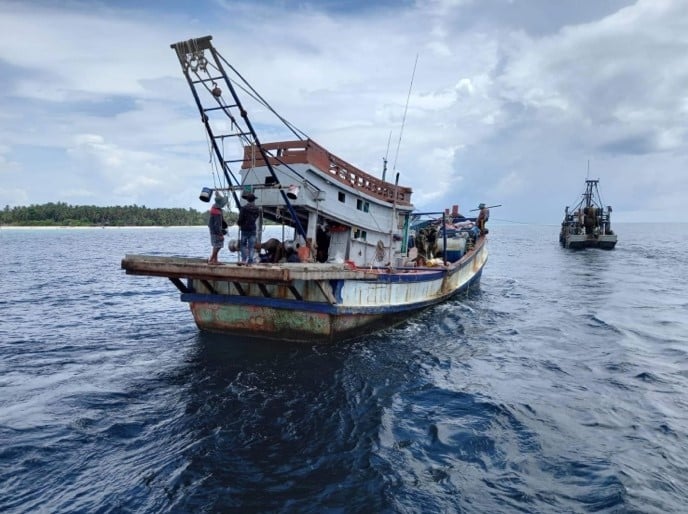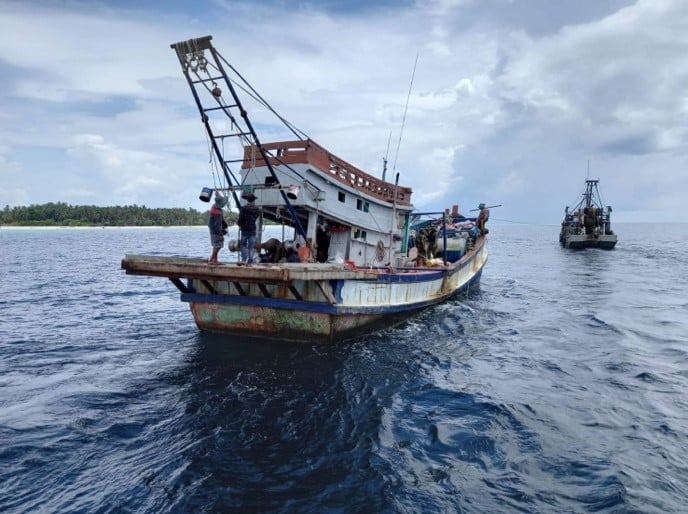 According to law, it is unlawful for any foreign person, corporation, or entity to fish or operate any fishing vessel in Philippine Waters. Any entry shall constitute a prima facie evidence that the vessel is engaged in fishing within the country's territorial waters.
The foreign fishing vessel was then brought to Turtle Island MPS for proper documentation and was then turned over to PNP Maritime Bongao.BGen Arturo Rojas, Commander of the 2MBde lauded the efforts of his men in securing the waters near our borders.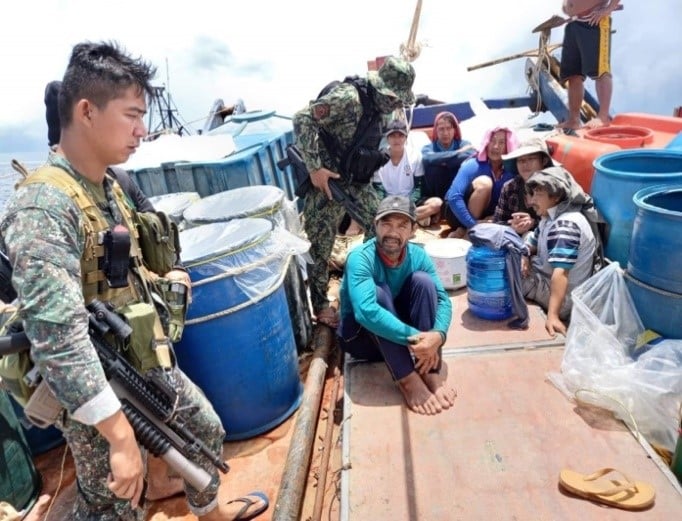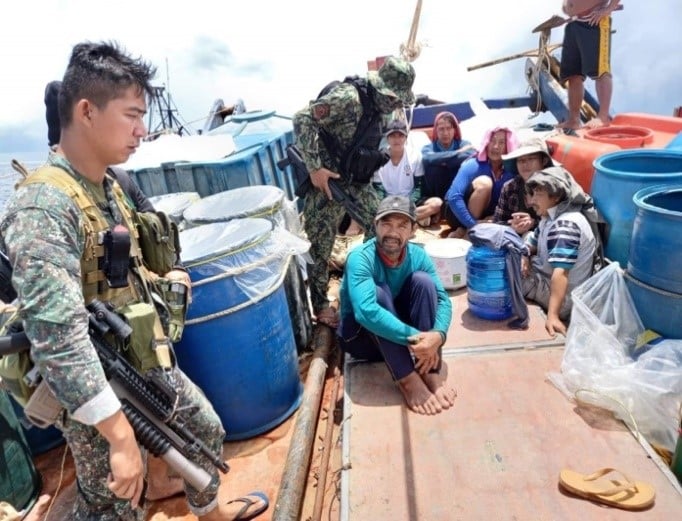 RADM Toribio D Adaci Jr, the Commander Naval Forces Western Mindanao assured that the Fleet-Marine Forces of the Philippine Navy in this part of the region will continue to support other law enforcement agencies in maintaining security and order in our maritime domain.
Article and Image by: Naval Forces Western Mindanao